Temporary Hours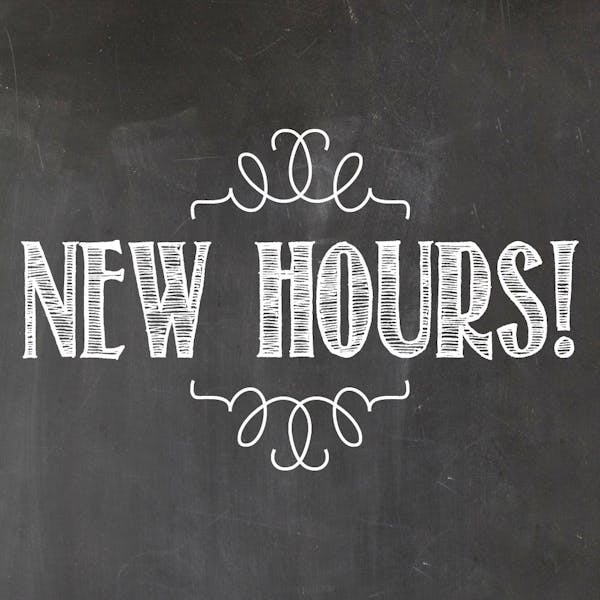 Dear Customers,
We will have limited hours during this time.
When entering and exiting please wear a face mask and use our hand washing station and/or hand sanitizer.
TEMPORARY HOURS:
MONDAY: Closed
TUESDAY: 11am-8pm
WEDNESDAY: 11am-8pm
THURSDAY: 11am-8pm
FRIDAY: 11am-9pm
SATURDAY: 11am-9pm
SUNDAY: 11am-8pm
We thank you for your business!